Save the Date, Bring Your Friends –Old Franklin Day Is August 26th!
By Connie Martin

Get ready to party on Old Franklin Day! Mark your calendars for Saturday, August 26th from 9 am to 3 pm, on Institute Street off Main Street. Franklin's traditional summer festival features 2 popular local bands, the annual fashion show, kids' activities, great food, St. Paul's famous pie sale and a broad array of artisans and crafters.  There's a Franklin Central School all-class reunion after the event, too.
Shop Local
To date, we have over 30 local artists, crafters and vendors participating. Offerings include vintage and antique items, artwork, artisanal glass, woodcraft,  home décor, clothing, jewelry, accessories and more. Delicious locally made maple syrup products and other treats will be available for sale. Make a memory with a special photo by Annadale Farms Photography.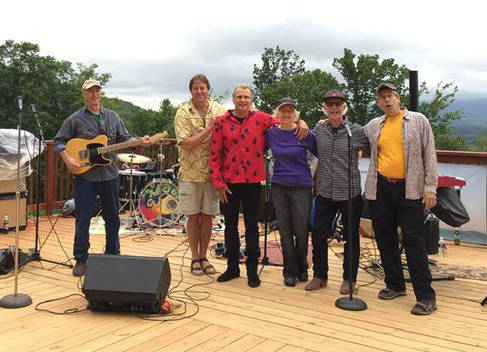 Boogie with the Bands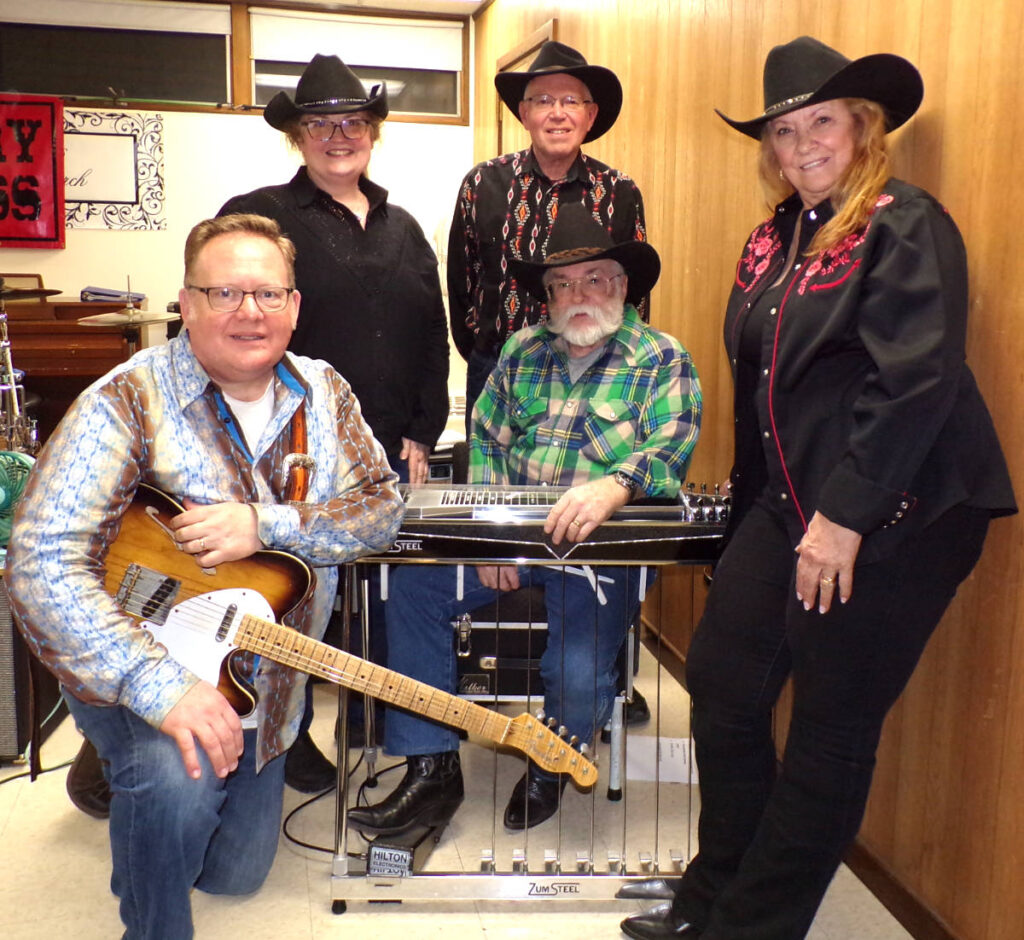 Thanks to the generous sponsorship of Tom Morgan and Erna Morgan McReynolds, two great local bands will perform live:
Back by demand, Eric Haight's band, Off the Record, will be performing rock, country and jazz classics from 10 am to noon.
Terri Whitney and the Country Express Band, another famous local group, will follow at 1 pm with country and popular hits. Just in: The Oneonta Dance Club Square Dancers will be performing with the band!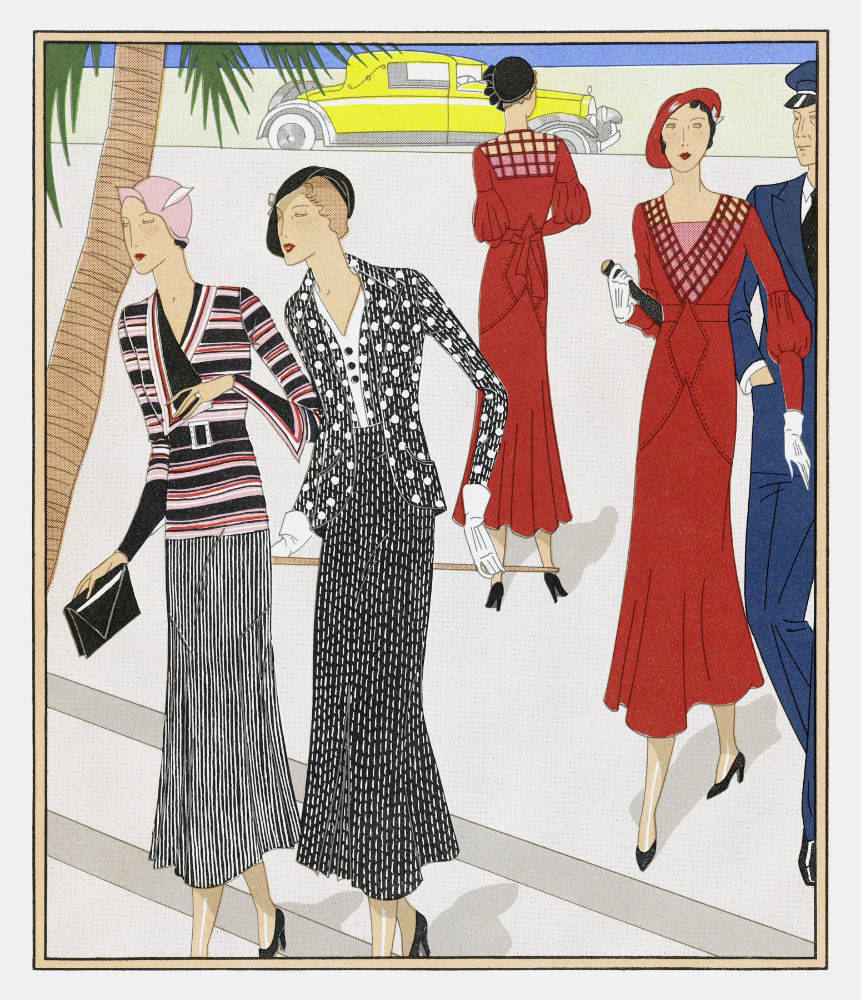 Take In Our Fashion Show
Close to 150 people attended last year's popular Fashion Show in memory of the late Lois Stalter. This year's show, Everyday Fashion in the 20th Century, will take you on a 100-year journey to see what families wore for daytime, school, special occasions and bedtime. It will be held at 2pm in the Franklin Central School Cafetorium. The show will be curated by Linda Hovey, owner of Threads Past and Present, a vintage clothing business located at the Green Giraffe Antique Shop in Unadilla. Linda's co-curator is Johanna Marr of The Vintage Closet.  Free admission.
Kids' Activities and More
We will have our popular Bounce House, balloon art, glitter tattoos, and other kids' activities.  The Delaware County Sheriff's Department is bringing their K-9 unit. We're planning to have a morning yoga class in the park and other fun happenings, too!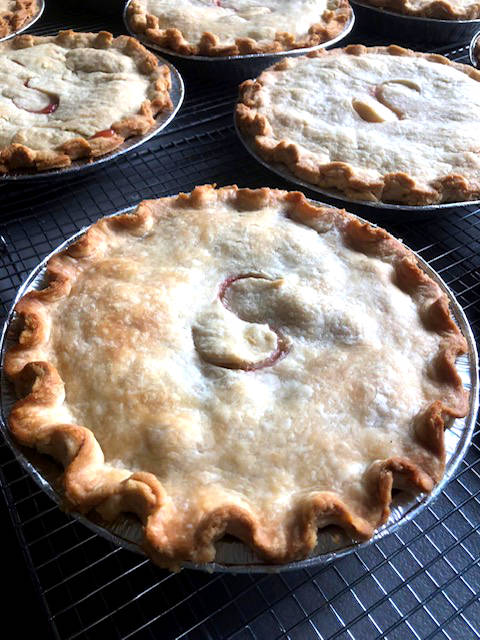 Food, Glorious Food
We have it for you! The Ty's Taco-Ria Food Truck and S&S Food Truck will be serving a variety of food in the Food Court at the Fire Department Lot on Main Street. Ty's will have their famous pulled pork, Greek chicken, beef and vegetarian tacos and other goodies. S&S will serve delicious Philly Cheese Steak sandwiches, burgers and hot dogs with all the trimmings, fried haddock sandwiches and hand cut fries. Momo's Tibetan Dumplings will also be serving up your favorites. Outdoor seating is available for your dining enjoyment. The American Legion will be serving Brooks BBQ chicken halves and sides of potato salad and coleslaw. Eat in or get your chicken to go! Indoor seating is available. On Main Street, both Marshall's Pizza and the Tulip and the Rose will be open.
The pie bakers at St. Paul's Episcopal Church will be baking homemade apple, cherry, blueberry, peach and much more for the traditional pie sale fundraiser, which starts on the church lawn at 9 am. Take a seat, greet friends and neighbors and have a slice with a cuppa joe to start your day. Grab some pies to take home for Labor Day weekend. Last year, the St. Paul's pie bakers baked and sold 243 pies. Go early — pies sell out quickly!
Want cake and other bakes?  Stop by The Franklin Central School Student Council bake sale!
Learn More About Community Organizations
Visit the Franklin Rotary Club table to enjoy some homemade vanilla ice cream from Polar Bear with blueberry sauce made from North Star Blueberry Farm berries. Learn about Rotary's educational and environmental programs and how you can get involved. Travel back in Franklin's history when you visit the Franklin Railroad and Community Museum table. Stop by the Ouleout Valley Cemetery table to learn more about the cemetery's rich history, notable people buried there and the beautiful fountain restoration. Learn more about the Franklin Community Education Foundation's programs over homemade lemonade.
Get Deals at Stone Hall Surplus Sale and Town-Wide Lawn Sales
Get vintage metal and wood desks and other items at great prices at the Stone Hall Surplus Sale on the school lawn. Don't miss the town-wide lawn sales – you may find the deal of a lifetime! Maps will be available on Facebook and at the event.
Around the Village
Stroll along Main Street and visit our local shops. The Franklin Railroad and Community Museum will be open with historical exhibits.
Franklin Central School All-Class Reunion
Franklin Central School alumni from any graduating year, along with guests, are invited to party under the tent on the St. Paul's Church lawn from 5:30 pm to 8:00 pm.
A Big Thank You to Our Old Franklin Day Sponsors *
Platinum
Tom Morgan and Erna Morgan McReynolds
Tom and Cathy Farinaro
Wayne Bank
Gold
Chen-Del-O Federal Credit Union
Franklin Rotary Club
Hebbard Fence
Morgan Stanley – The Table Rock Group at Morgan Stanley
Silver
Upstate Country Realty
YOKEL Restaurant
Bronze
Daniel Branigan – Kaatirondack Senior Health Benefits
Dutch Can and Bottle Return
Kenneth L. Bennett Funeral Home
Polar Bear Ice Cream and More
Rich's Auto Body
Friend
* Sponsor list as of August 11th
Participate as a Sponsor or Vendor
We have a few vendor slots left, but they're filling up fast! Contact Connie Martin at candjmartin@fastmail.com or 201-414-1684 to participate as a sponsor or vendor.  Watch Facebook and this page for updates.